Sponsorship and Catalog Advertising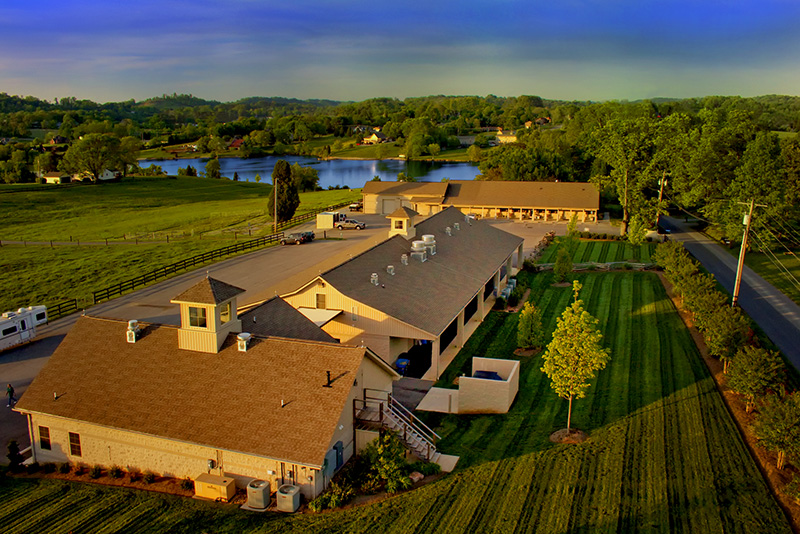 The 2016 show is sponsored by:
Countryside Veterinary Services
Only minutes from both Knoxville and Maryville
- just off of the Pellissippi Parkway.


"At Countryside Veterinary Services, the animals always come first."

Sponsorship Levels
Ever wonder how you can gain more exposure for your company, products, and services? The Smoky Mountain Dog Show Sponsors enjoy all of these great benefits:

Exhibit Space Sign / Banner Rights Advertisements Local Media Exposure And More…

Sponsor opportunities are now available. TVKC has a program to meet your budgets and needs. Pick from our Sponsorship Levels below:

Platinum: $1,000 Sponsors Best in Show trophy (or Group) both days; Includes advertisement page of full back cover or inside cover of catalog (Copy ready must be provided); 10' X 10' booth for the weekend; Will display signage provided by sponsor throughout venue.

Gold: $750 Sponsorship of one trophy both days; One full page ad in the catalog (copy ready provided); 10' X 10' booth for the weekend; Will display limited signage provided by sponsor throughout venue.

Silver: $250 Sponsorship of one trophy for one day; full page catalog ad (copy ready provided)

Bronze: $200 Sponsorship of One trophy for One Day; ½ Page catalog ad (Copy ready provided)

Trophy Costs (If not taken under sponsorship); All trophies Handcrafted Signed and dated pottery from Fowler's Clay Works, Gatlinburg, TN; All Trophies Will Include the TVKC Logo in the design.

Regular Best in Show:


Saturday: 1 Gallon Signed and dated Handcrafted pottery pitcher $100.00
Sunday: 12" Signed and dated Handcrafted pottery. Vase $100.00

Owner Handler Best in Show: Saturday: ½ Gallon Pitcher $75.00; Sunday: 10" Vase $75.00

High in Trial: 3 days available 6" Utensil Crock $65.00

Group First Regular: Saturday: 7 Available 1-1/2 Quart Baker Plates $65.00; Sunday: 7 Available 4" X 10" Serving Bowl $65.00

Owner Handler Group First: Saturday: 7 available 1 Quart Baker Plates $45.00; Sunday: 7 available Berry Bowls $45.00

Individual Breed or Class Prizes available for purchase: 2 Cup Soup Bowl/Mugs $25.00 Each; Small Mixing Bowls $25.00 Each; Regular Coffee Mugs $20.00 Each; Spoon Rest $10.00 Each

Sponsorship Info call: 865-986-1614, 865-690-6667, 423-404-4510
---
Sponsorship Summary Download 2013 AKC Economic Study
---
Catalog Ads
Full Page $50.00 1/2 Page $30.00 1/4 Page $15.00 (details below)


Members of the TVKC and ORKC may be eligible for a discount. Contact your show chair for more info.
Deadline for submitting catalog ads: September 19.

Guidelines for Submitting Catalog Advertising Material to MB-F, Inc. CLICK HERE
Submit your information and check to:
Jean Dinkins 865-977-7150
dinkinsjean@gmail.com